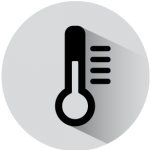 The RWO series chillers stand out by their compact dimension and horizontal format.
Designed to ensure maximum functionality and ease of use, the RWO offers great flexibility with availability of several optional and accessories which allow them to implement most of the industrial application and not only.
Thanks to the Refrind's experience, it was possible to develop highly reliable chillers while ensuring excellent value for money.